In this hot coin market, prices and inventory change fast. I have found that the effort required to keep the website current with excellent images and up to date pricing has become challenging.
The Broken Cabinet is a small business and I don't want to compromise standards, so we are now posting a (mostly) full inventory. I'm happy to provide photos and pricing of any coin on request.
To see what is currently on offer, please consult the inventory (PDF format) by clicking on the lovely half dime:
UPDATED 19 SEPTEMBER

Please email ed@brokencabinet.com or call 325-347-2829 for pictures, prices, and information on any coin listed. I'm happy to provide one on one service by e-mail or phone, with payment by personal check, credit card, or online transfer.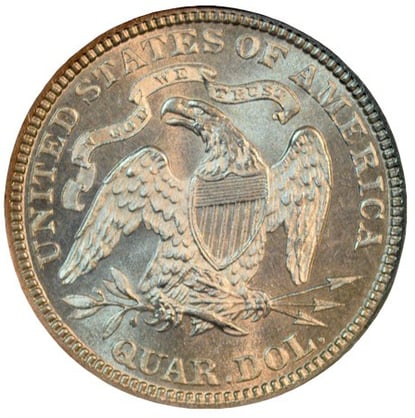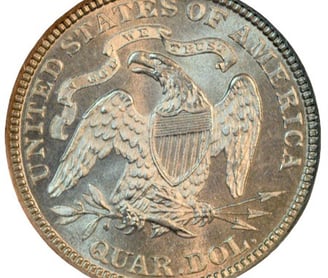 Even better, why not come see us at a coin show?
At different times of the year, the Broken Cabinet can be found everywhere from El Paso to Pennsylvania.

2023
29 Sept - 1 Oct ... North Carolina Numismatic Assn (Concord, NC)

7-8 October ... Virginia Beach, Virginia

25-28 October ... South Carolina Numismatic Association (Greenville, SC)

?? November ... Houston Pre-Thanksgiving Coin Show (West Oaks)

17 - 18 November ... Cowtown Coin Show (White Settlement, TX)

1 - 2 December ... Austin Airport Show (Austin, TX)
2024
19 - 20 January ... Houston Money Show (Conroe, TX)

26 - 27 January ... Cowtown Coin Show (White Settlement, TX)

23 - 25 February ... El Paso Coin Show (El Paso, TX)

18 May ... San Antonio Coin Show (Schertz, TX)

19 - 21 April ... Georgia Numismatic Association (Dalton, GA)

27 - 28 July ... Annandale Coin Show (VA)

Later: Vienna, Richmond, Raleigh, Virginia Beach, Harrisburg